24/01/2021
Construction on the Kivu 56 Methane Gas to Power Project showed good progress over the preceding six months.   This was despite the impact of Covid 19 on Suppliers, Contractors and staff as various countries implemented programs to limit the effect of the infection on their population.
The Civil works were severely impacted by an unusually heavy and long rainy season which saw rainfall figures substantially in excess of the long-term average.   Local Rwandese contractor Fair Construction operated admirably under difficult circumstances and as at the end of December 2020, the Civil works on the gas plant was substantially complete.
Civil works have commenced on the Power Plant and good progress made on the Electrical Building as well as Power House A. The Government of Rwanda completed the tarring of the Site Access Road on the 28th December 2020.  This meant that access to the site will improve substantially and Abnormal Loads will be able to access site in a safer manner than was previously experienced.
The Gas Plant Contract – Galil Engineering – established site in August 2020, which was two months later than planned.  This was due to airports been closed due to Covid 19 restrictions.  Initial progress was slow as everyone got used to the "new way of travel" and progress has shown substantial improvement. Highlights of the period were the placing of two of the four wash water towers and the arrival of four of the eight separators.  Offshore gas export line welding commenced in October 2020 and progress remains on track to have the full pipeline for Barge 1 completed by March 2021.
The arrival of CeeBee 1 – The Construction Barge – in December 2020 meant that offshore installation of 4000 tons of steel anchors will commence as planned in January 2021.  The Barge manufactured by Damen Construction is able to place individual 100-ton anchors at a depth of 440 meters with a measured accuracy of 4 meters. Gaju and Mbogo, our two work boats were launched in July 2020 and will be responsible for placing over 4800 tons of concrete anchors to secure the Gas Export Pipeline and Wash Water Lines. All four Gas Extraction Barges have been assembled and population of Barge 1 has commenced which will be completed by January 2021. The Power Plant Contractor mobilised in December 2020 and has commenced works.
Procurement of all major items has been concluded and the following items are due on site in the first quarter 2021.
Wash Water Towers 3 and 4
Compressors Barge 1-4
Wash Water Pumps 1-4
Generators 1-9
Auxiliary Transformers
Black Start Generators
Current Schedule to commission Phase 1 by end of April 2021 is on track and first gas is expected from Barge 1 on 15th April 2021.
Shema Power Lake Kivu Limited has engaged numerous local Rwandese contractors on the site, with a view to engage the contractors once the plant goes into operations.   This upskilling of local contractors will assist in ensuring the project benefits local companies and ensures cost effective operations are possible. The project has to date contributed in excess of $5m in direct taxes to the GoR and has spent in excess of $19 million on local business in Rwanda.
K56 Site – December 2020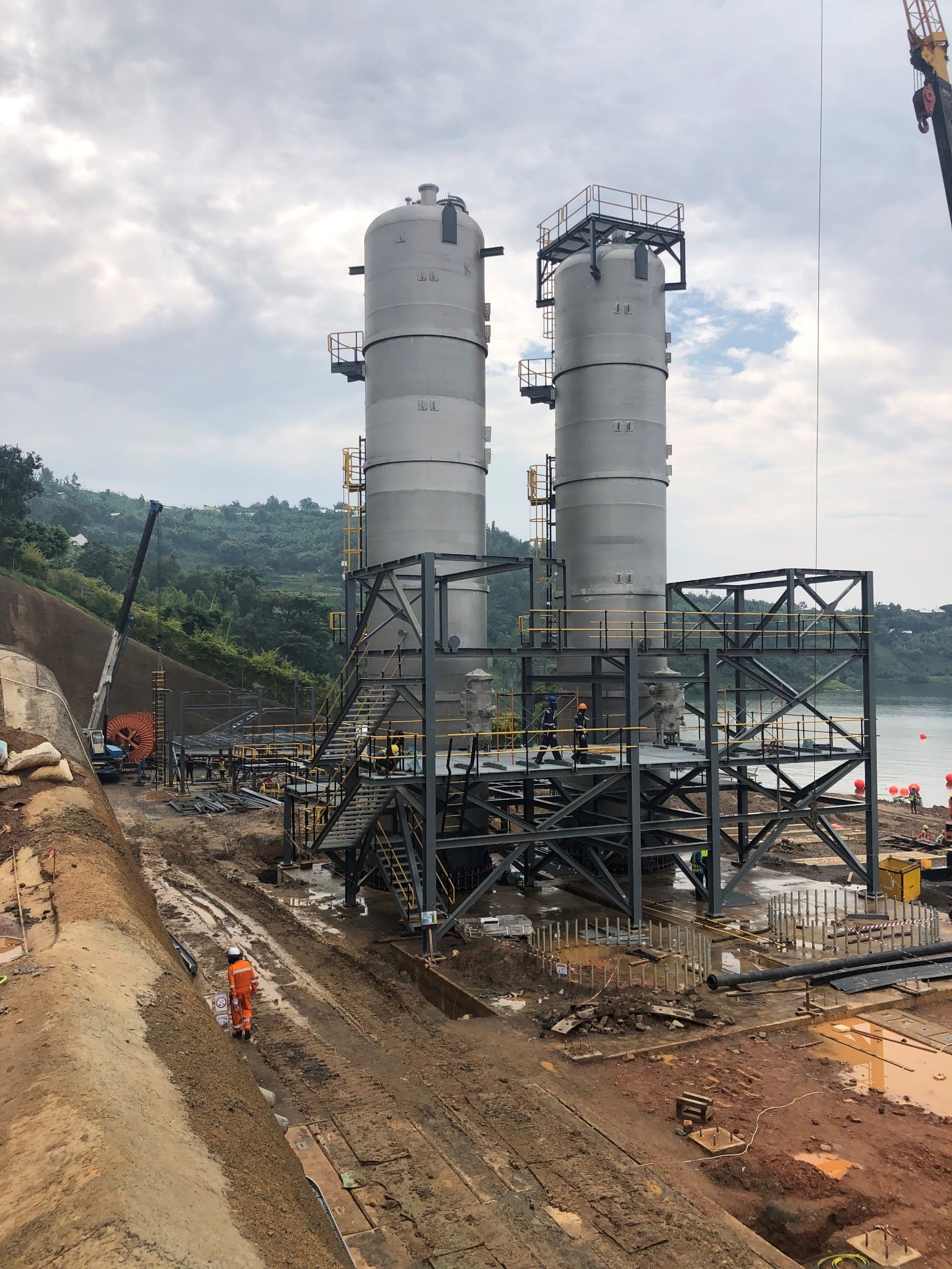 Wash Water Towers C & D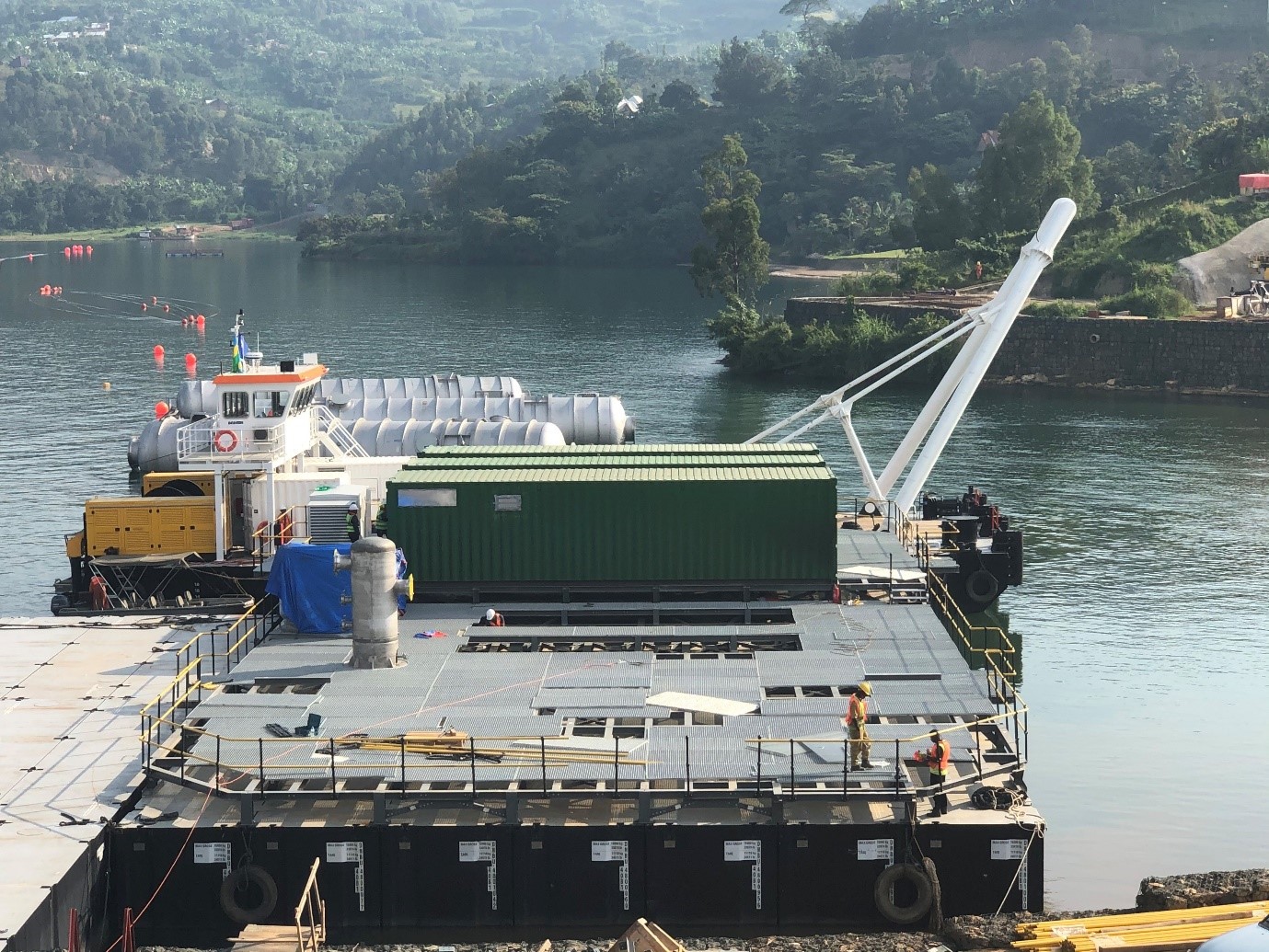 Gas Extraction Barge 1 assembled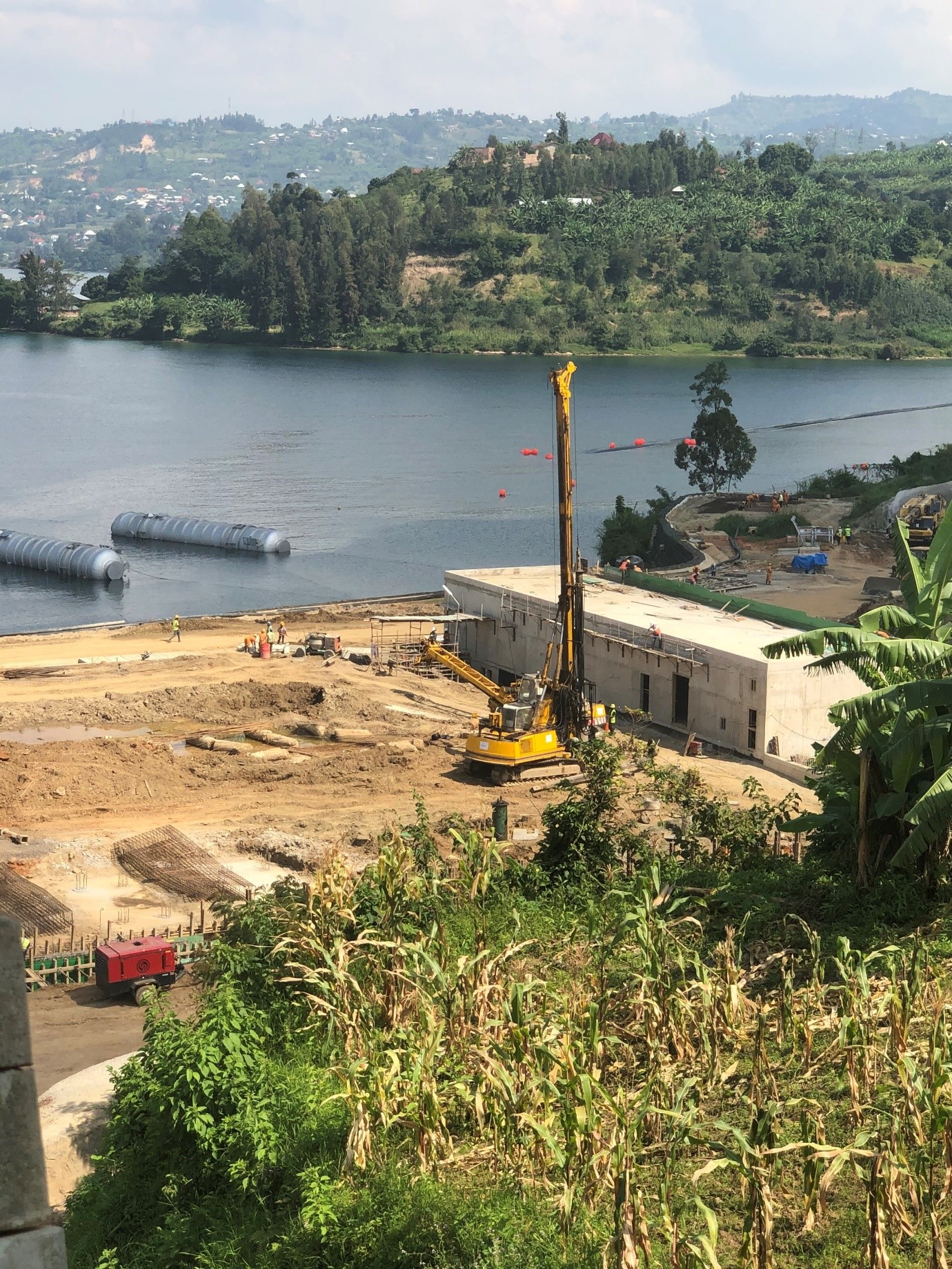 Electrical Building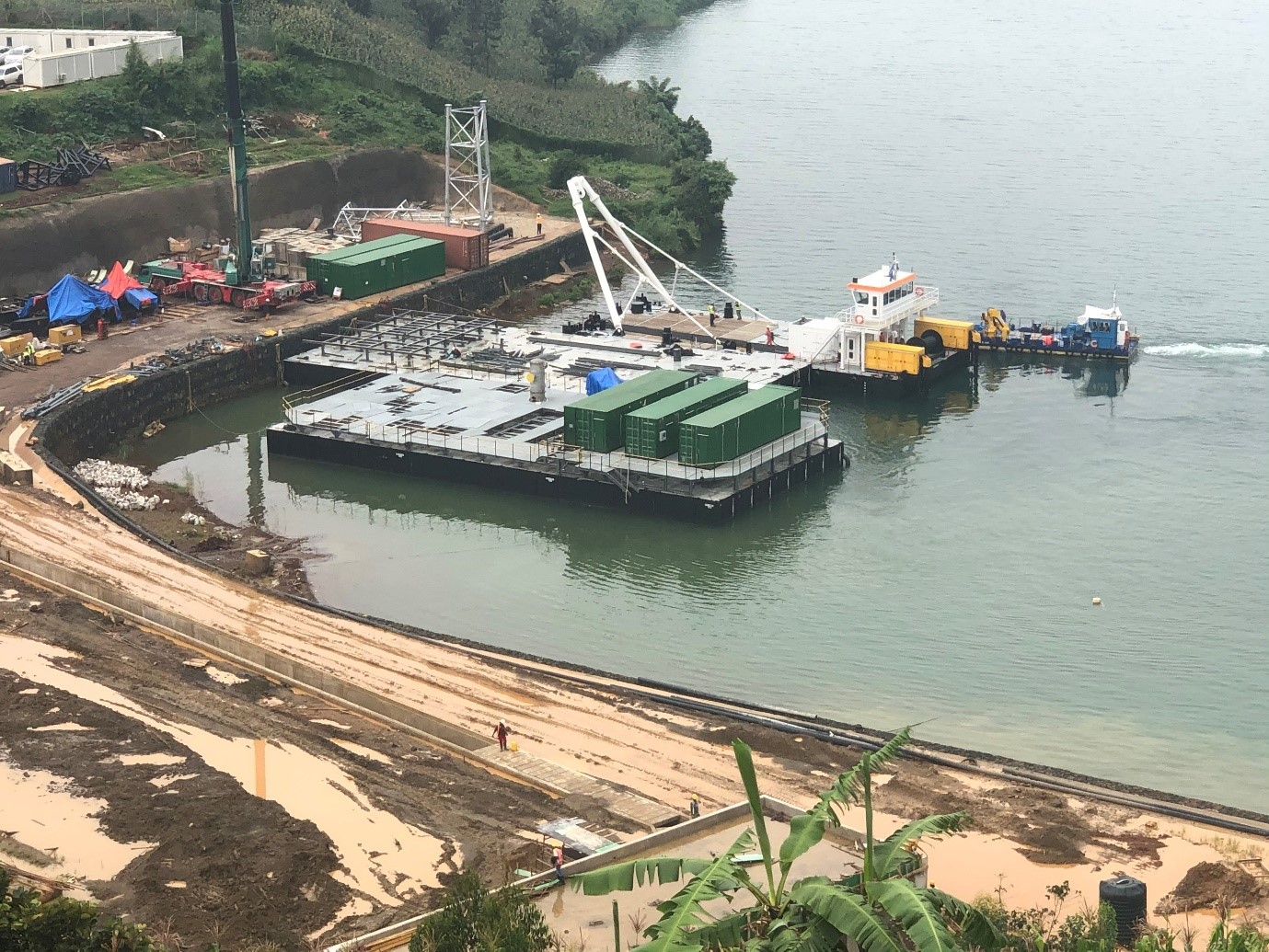 Gas Extraction Barge and CeeBee 1 – Construction Barge